What is joinery?
While joinery & carpentry may appear similar on an external level, there are a number of key differences which separate the two trades. There are also a number of similarities. The first of which, and perhaps most obvious, is that joinery and carpentry are both wood based construction trades. Having said this, the two woodworking disciplines do indeed differ in a variety of ways.
Unlike a carpenter, a joiner is a craftsman who as the name suggests, joins pieces of wood together in order to manufacture specific things such as doors, frames and staircases. The majority of work carried out by a skilled joiner is typically done in either a workshop or factory where there is readily available access to the required machinery. This machinery is usually larger than the tools required by a carpenter. So, once a joiner has crafted the piece, it is usually then left to a carpenter to fit it on site using smaller, easily transportable tools.
The work of a joiner is typically associated with intricate or elaborate designs, meticulously crafted to the highest standards. As such, here at DC Joinery we strive for perfection with each and every project we undertake and examples of our past work is readily available to view elsewhere on our site.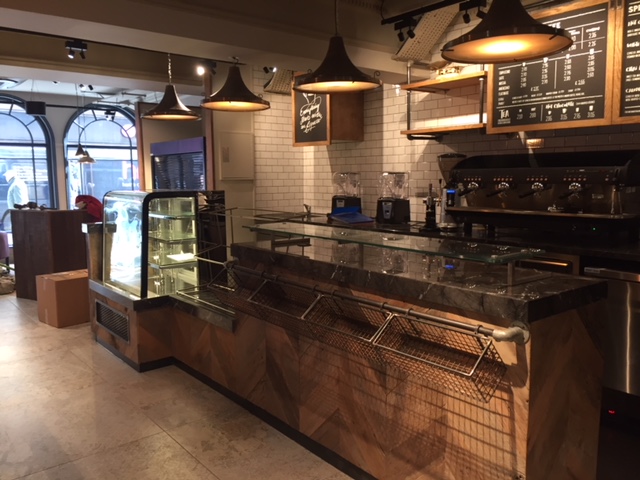 The difference between carpentry and joinery then leads us to a question. Do I require a carpenter or a joiner? The simple answer is, it depends, but often you will require the services of both. If you are looking for a new door, window frame or staircase and have a particular vision in mind, they you more than likely require the services of a skilled joiner. The joiner will then spend time crafting the piece to your requirements, using the skills they have acquired over numerous years until the piece is complete. By spending a great deal of time on each individual project, here at DC Joinery we maintain the highest standards possible when it comes to the finished product. The reason for this is that we believe if something is to be given pride of place in your home or business, then it should be designed and crafted to the most exemplary level possible.
We believe our past work stands as a testament to our commitment to the craft of joinery. As such, feel free to get in touch today to see how we can bring your dreams to life using our expertise and skills in the art of joinery.