Joinery, woodworking & carpentry have been a part of human civilization for countless centuries. We have used wood in a variety of different ways, ranging from purely decorative furniture to providing weapons, shelter, and fuel. Due to its natural abundance and the ease with which it can be re-shaped, wood has always played a huge role in the development of human civilization. So much so that today there is a case of demand outweighing supply, such is our reliance on wood. 
Wood has always been a plentiful resource, with the first traces of carpentry being traced back as far as the Stone Age. It has also been discovered that Egyptians used wood in order to construct furniture. Here in Ireland for instance, Viking settlers also used wood in order to craft ships and tools. Over time, as technology and woodworking tools developed, the skill with which carpenters and joiners could create more detailed pieces of work began to shine through. However, due to the limited tools, as well social restrictions of the time, elaborative or decorative joinery was typically only used in churches.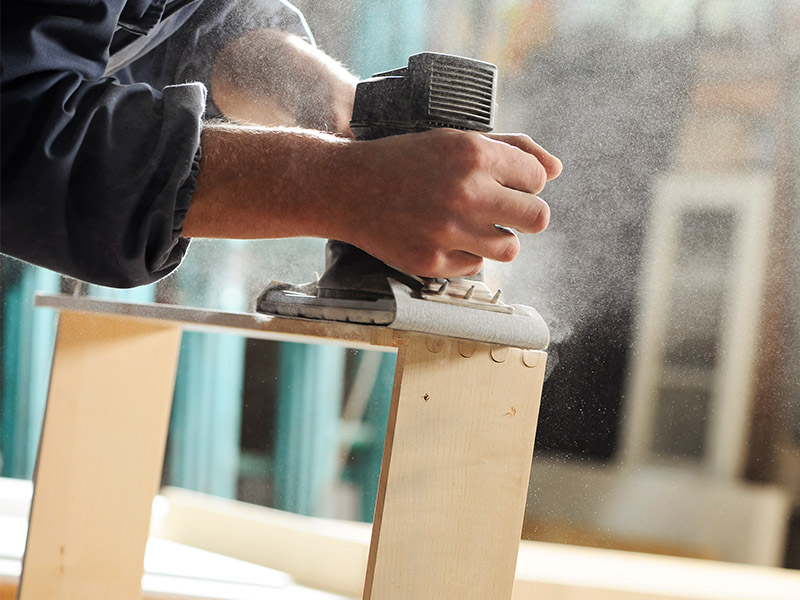 Can Joinery Add Value to my home?
Joinery is viewed as one of the most respected, versatile and valuable trades. For instance, here at DC Joinery we have created bespoke windows, doors, stairs, gates and other furniture for both residential and commercial customers. Joinery can also add value to your home due to the uniqueness of every piece, as well as the fact that in almost every situation a joiner has created something perfectly suited to the space it inhabits. Whether it is a staircase, bookshelf, or bespoke wooden door frame, each piece a joiner crafts is unique to you. 
Joinery is one of the most fundamental aspects of woodworking and one which offers endless opportunities for not only providing functionality but also allowing you to add lasting value and identity to your home or business. We take immense pride in the quality of our work here at DC Joinery. So, if you would like to some of our previous work, simply click the relevant link below.